T
his post was originally titled "Clothes I Regret Buying" but a magical thing happened. I had just finished photographing my velvet bell-bottoms (they're great pajamas) and had changed into these overalls when I realised they're actually pretty wonderful. It was a change of heart I'd never seen coming.
Maybe these overalls were just waiting around for summer weather to hit before they bloomed. Maybe they just don't play well with socks and stockings. Maybe I was suffering from some bad lighting or I was too caught up in a bad hair day. I'm not quite sure. But I do know that the next chance I get I'm grabbing a flannel and rocking these overalls nineties style.
Are you a fan of overalls or do you think they're over-rated? If you're not running from my terrible pun, I'd love to hear your opinion!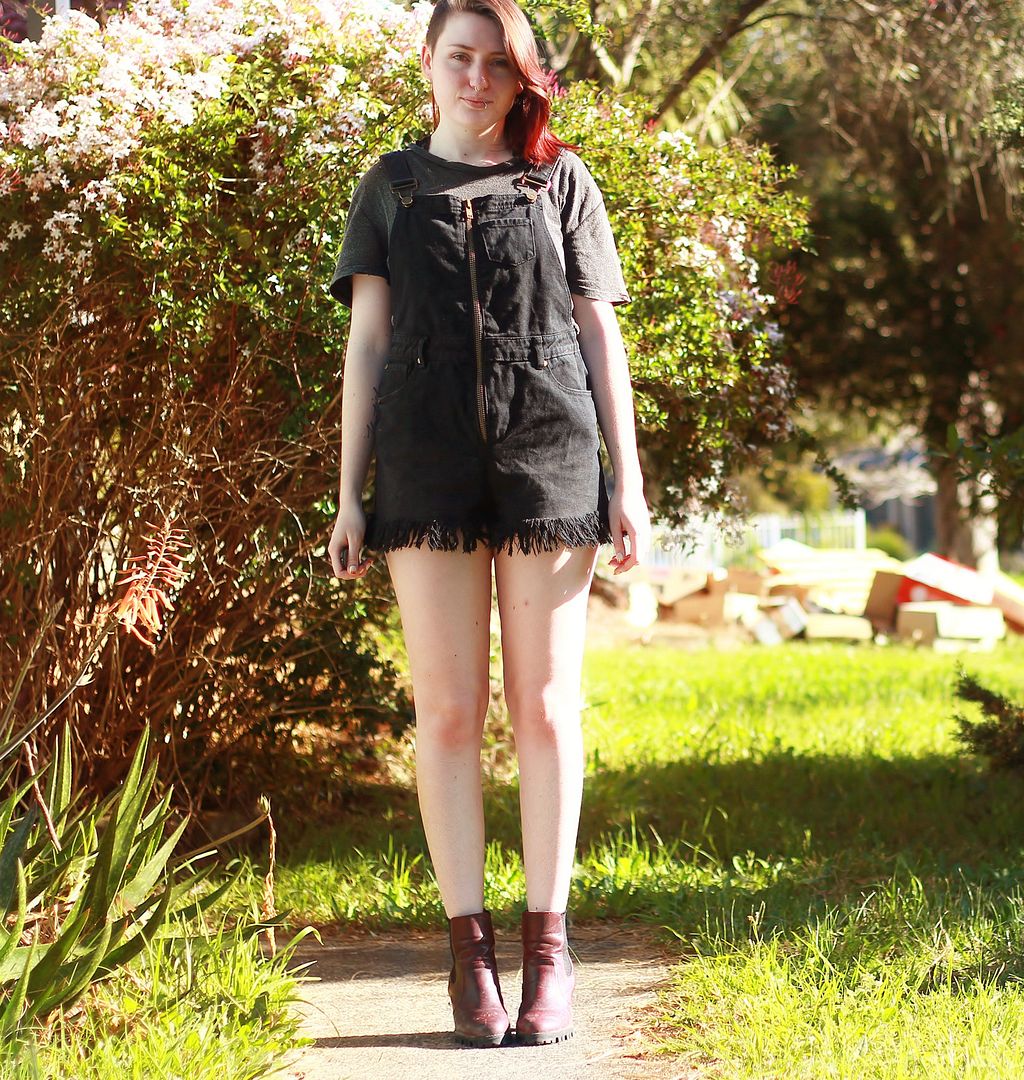 I'm wearing overalls from Gypsy Warrior, distressed t-shirt from Brandy Melville and burgundy boots from Boohoo.com. Thus concludes the shortest "I'm wearing" section I've ever written. So much so, that I had to write this little tidbit because it was making me feel uncomfortable.