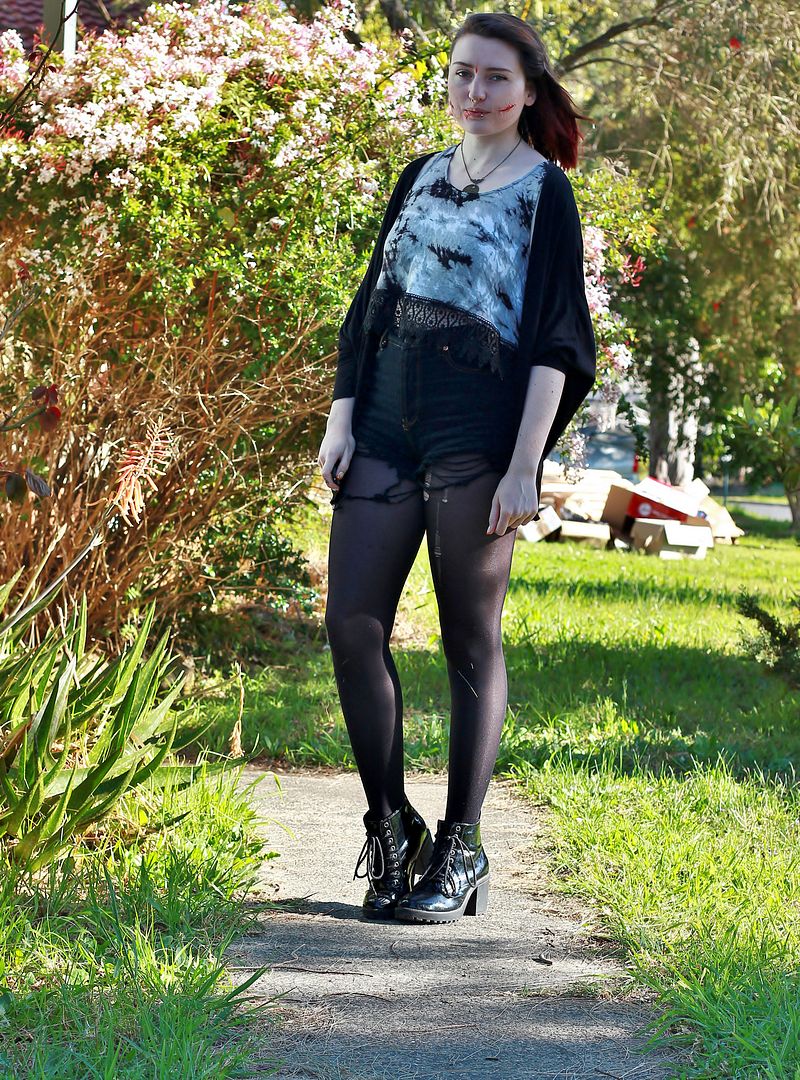 What better way to welcome in October than with some fake gore? It's only simple. This was only my second attempt at SFX makeup and I still have a load to learn. I used liquid latex, tissue paper, coagulated blood and my regular makeup to create them.
Speaking of torture, this was a super awkward outfit to photograph. I live right beside a high-school which just finished as I was taking these pictures in my front yard. It must have been a pretty weird sight seeing someone with blood all over her face dancing around in front of the camera while singing Love Potion no. 9 by The Searchers. (Check out my Halloween playlist if you haven't already!)
What do you think? Did I nail it? Are you an expert in SXF gore? Tell me all of your secrets!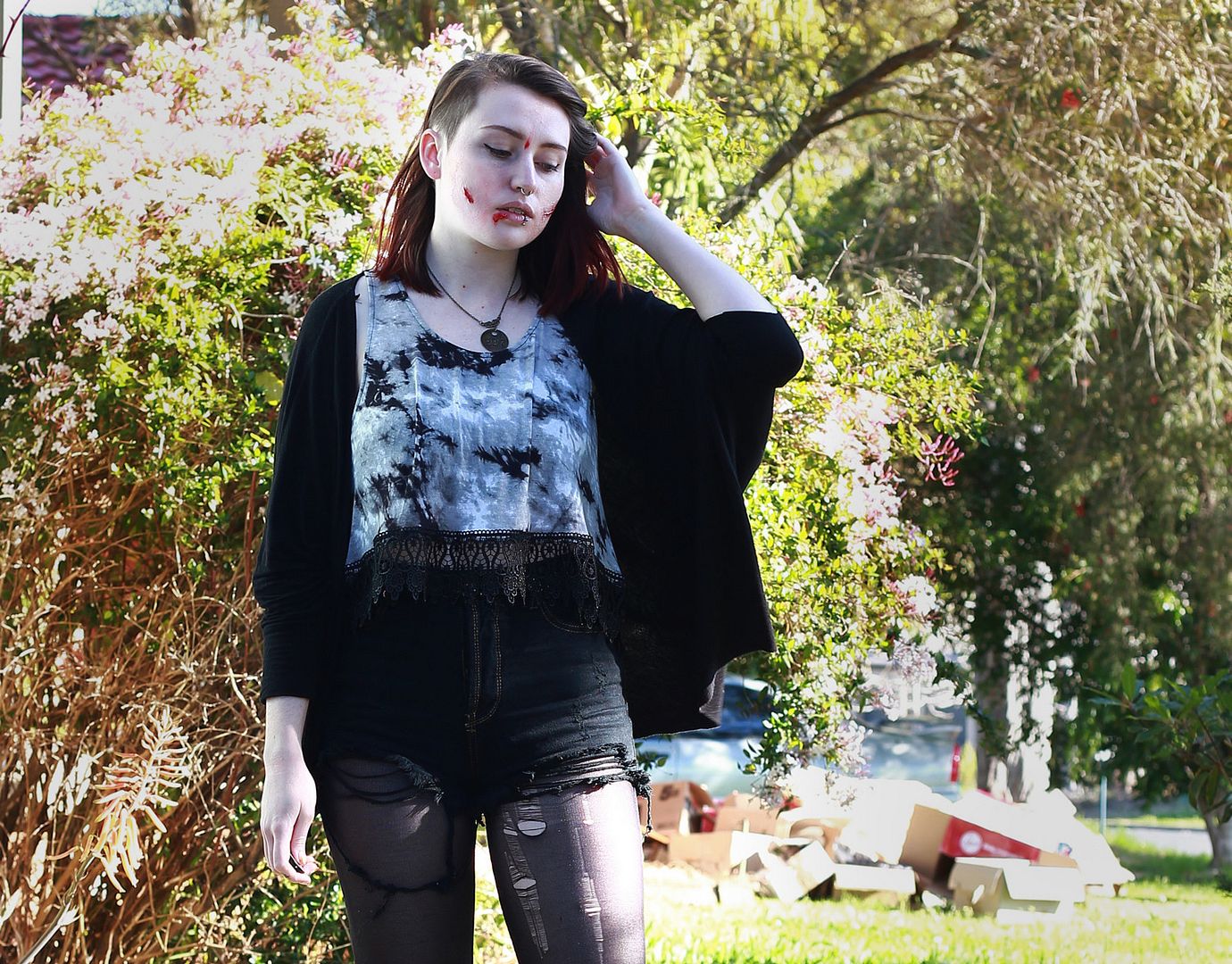 I'm wearing a tie dye crop top from Gypsy Warrior, high waist ripped shorts from Nasty Gal, batwing cardigan (DIYed) from Missguided, necklace by Lady Locks Creations and PVC booties by River Island VIA Asos.