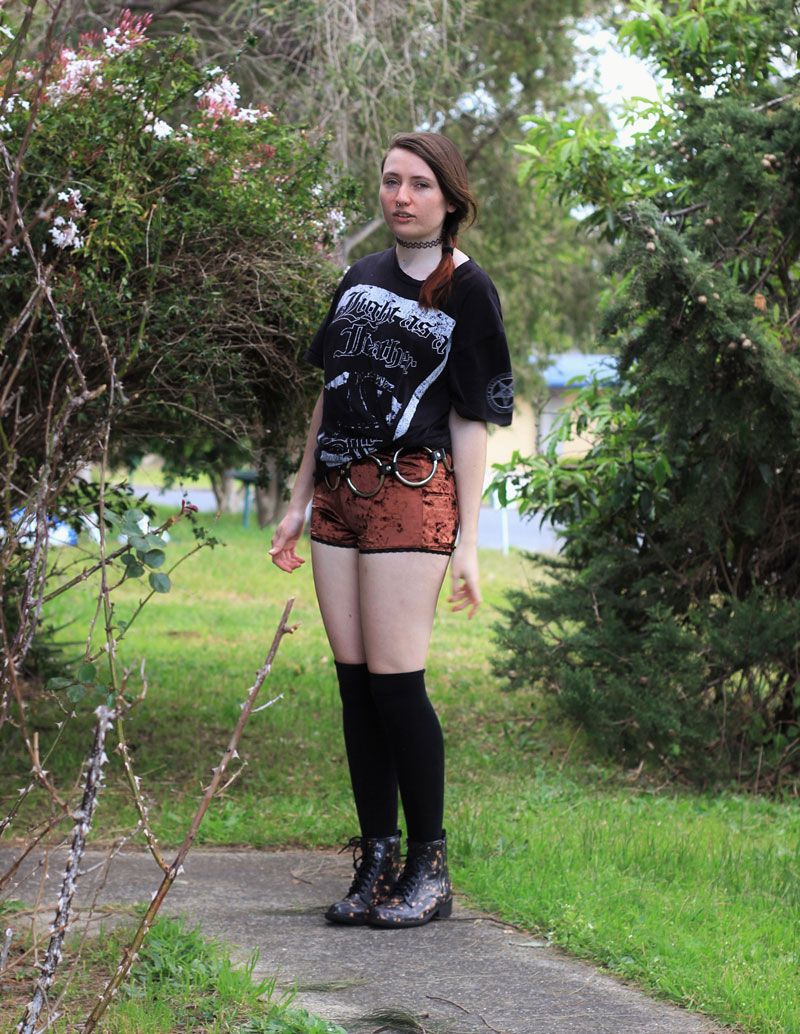 It feels like it's been so long since I last posted, let alone did an outfit of the day! I have some cool new stuff to show you guys. Like these shorts (first velvet of the Halloween season), this killer eighties style belt – it weighs a tonne – and these amazing antique floral boots in vegan leather.
Life has been so busy lately, but I'll be damned if I miss the Halloween blogging season! Stay updated for more posts soon. In the meantime, check out my giveaway. Only a couple hours left!


I'm wearing a t-shirt from Black Craft Cult, shorts from Miracle Eye, belt from Tunnel Vision, shoes are Matisse Primrose lace up boots VIA Dolls Kill.