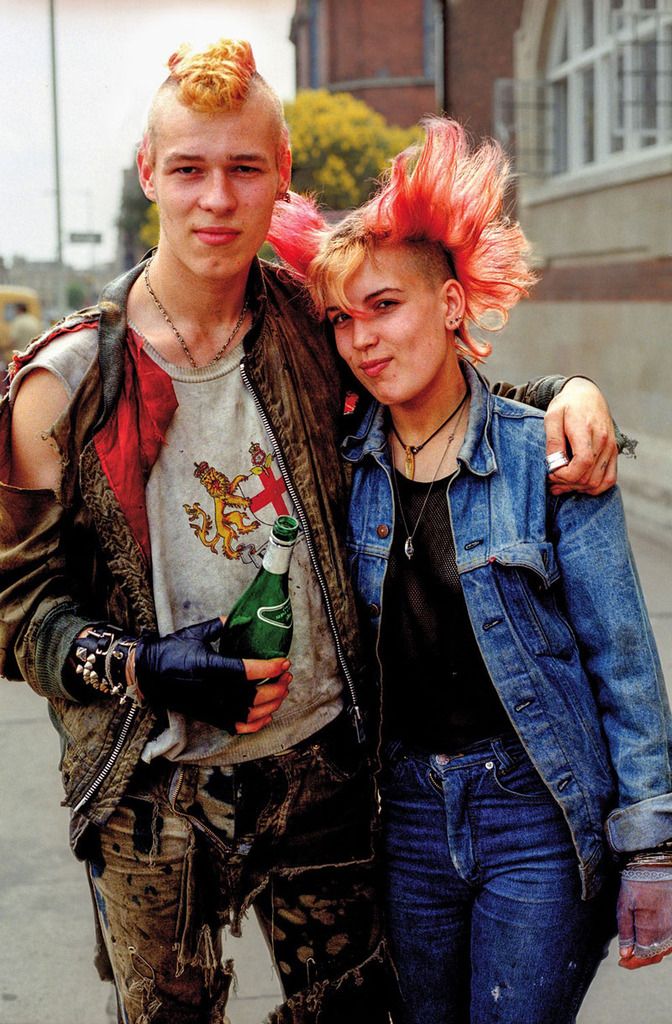 I
t's about time I posted another Alt Update! There is so much happening in the world right now. I wrote the majority of this post before the election, but I do think it's important to just keep living as best as we can. Celebrate a little inspiration, our history and how far we've come, and the little things that we like (like killer Punk transformation!).
I was Googling Tavi Gevinson for inspiration (and pure jealousy) when I found this amazing video series:
My Apartamento
, which talks about apartments like I talk about clothing. I spend so much time thinking about how clothing is a part of us and represents who we are, that I often forget about how person and intricate an apartment can be! The favourites in the series are Tavi Gevinson, Glenn O'Brien, Florence Welch,
I can't get enough of the love for Manic Panic and it's early seventies roots. Who said we have to support big corporations rather than little businesses that were started in our own backyard?
Have you heard that Marilyn Manson collaborated with Killstar on a collection? It's pretty awesome. Check it out on Lookbook for some pretty/pretty angsty shots.
Halloween may be over, but for some of us horror movies and the Halloween spirit run year round! This post by Man Repeller lists some amazing quotes from horror movie makers, all about why we love to get scared.
"It's like boot camp for the psyche. In real life, human beings are
packaged in the flimsiest of packages, threatened by real and sometimes
horrifying dangers. But the narrative form puts these fears into a
manageable series of events. It gives us a way of thinking rationally
about our fears."
Before the Flood is a documentary directed by Leonardo DiCaprio all about climate change which touches on my topics that I'm really passionate about – climate change, waste, animal rights, food and ethics. If you haven't seen it yet, what are you waiting for! It's free on YouTube and it's films like these push you to make change!
I love the punk transformations in this photo series when a photographer went back and photographed all the people he snapped forty years ago!
The best way to end this list is with a horoscope! I read a lot of them, but my favourite reading this week was Rookie's (I'm a Pisces). What does yours say and does it connect with your intentions for the month?
What did these links bring to mind? Are you freakin' over the election results, or are you keeping calm? It's moments like this when insane things happen that catapult us to make change in our own lives! If someone with zero experience can make it into office, imagine what you can do!
Image found VIA Photographer Tracks Down People He Snapped in His Hometown Almost 40 Years Ago to Recreate The Remarkable Images