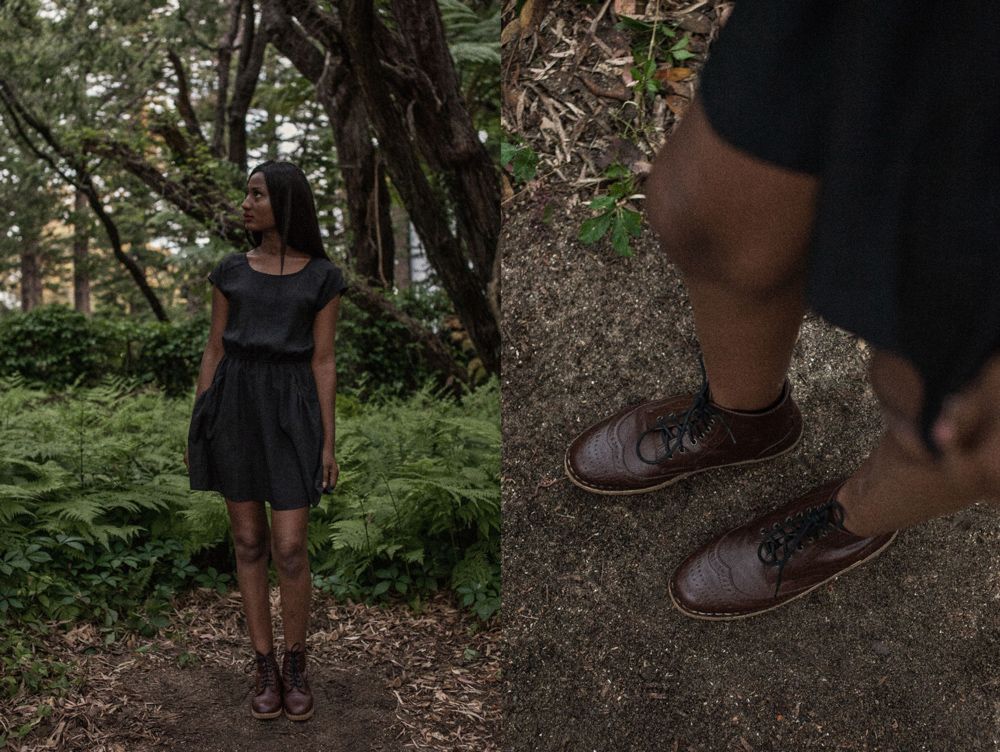 Charlie Butler just released their newest Kickstarter which aims to fund their new line of vegan footwear. I've got to say, it's awesome. They make the kind of shoes that really are worth the splurge! Don't believe me? Let me tell you a little more about them!
These shoes and boots are reminiscent of Docs but vegan and cruelty free. I'd love to find out just how similar these shoes are. Docs are renowned for being hard to break in but also unbreakable in general. A softer leather that is also long wearing is the dream. Plus, it would be a nice change to my bleeding ankles in docs!


How real does that leather look? Okay, so I'm not a leather expert, but jeez! It's kind of like good faux meats. I feel weird eating them because I just can't believe they're vegan.
O
ne of the downfalls of the doc was when they moved their factories from England to China. They were a brand and an item that embodied the history of England. While Charlie Butlers don't have the same historical or geographical associations,
they are hand made
. Handmade shoes that are created entirely without technology! (That sounds super weird to me!) Each and every one of these pieces are their own creation, a product that a person put their heart into. It's a great start to their own history!
And, I mean, don't you just love brogue styles?
While the companies we love become more mainstream, and loose their sense of self, it's about time another brand took it's place. Maybe it'll be Charlie Butlers. I sure am excited to find out what's next to come! Be sure to donate to their Kickstarter project, or check out their vegan shoe store to find out all about what Charlie Butler's all about. Don't forget to come back and let me know what you think!
This is a sponsored post. But all opinions remain my own!